Często zadajeci pytania dotyczące kwestii znajomości języka i wyjazdu do Wielkiej Brytanii. Sporo osób interesuje jak wyglądała moja nauka, na jakim poziomie znałam język i czy ciężko było mi sobie poradzić w życiu codziennym. Postanowiłam zatem zebrać odpowiedzi w jeden tekst.
Kiedy zaczęłam się uczyć?
W przedszkolu. Na tamtym etapie były to oczywiście zupełnie podstawowe zajęcia i traktowałam je jak zabawę, ale lubiłam je tak bardzo, że do dzisiaj pamiętam jak na nie czekałam i jak mnie cieszyły. Wielką frajdę sprawiały mi też programy do nauki języka takie jak Muzzy in Gondoland. W sumie jak z większością rzeczy najlepiej zaczynać naukę jak najwcześniej, w przypadku języków jest to o tyle ważne, że uczymy się wtedy bardziej naturalnie. Sama zdecydowanie chcę, żeby moje dzieci były dwujęzyczne. Oczywiście dzieci są różne, znałam malutkiego pół-Polaka pół-Japończyka, który sypał ciętymi ripostami jak z rękawa, ale też polsko-włoskiego chłopca, który zaczął mówić bardzo późno. Ale w końcu zaczął.
Na angielski chodziłam potem przez wszystkie klasy aż do matury, ale im byłam starsza tym bardziej nie chciało mi się uczyć. Tym ważniejsze były te wszystkie wcześniejsze lata, kiedy nauka była zabawą, a wszystko wchodziło do głowy jakoś tak samo i zostawało w niej na długi czas.
Równie ważne co kursy uważam nasiąkanie językiem poprzez hobby. Naprawdę wiele można się nauczyć rąbiąc dzień w dzień w ulubioną grę komputerową. Zresztą, nie chodzi tylko o język. Pod koniec liceum uwielbiałam grać w Medieval Total War. Na pierwszym roku studiów na zajęciach ze średniowiecza moja znajomość krain we Francji była nie do pobicia. Sporo dało mi też oglądanie niedostępnych po polsku anime i moja ulubiona karcianka Magic the Gathering. Człowiek potrafi naprawdę dużo się nauczyć, żeby zagłębić interesujący temat.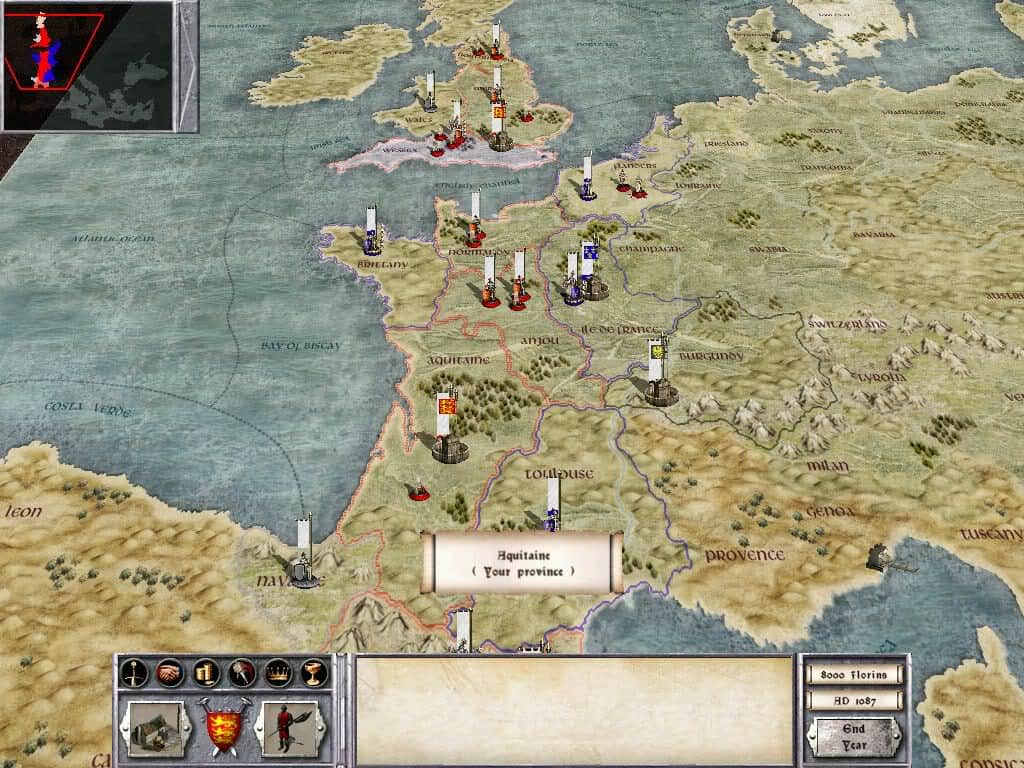 Czy znałam angielski bardzo dobrze w momencie wyjazdu?
Myślę, że tak, o czym świadczy fakt, że dostałam się na studia na brytyjskiej uczelni. Wymagania językowe nie były jakieś wybitne, bo wystarczyło CAE zdane na C, ale sam proces aplikacji aż do momentu otrzymania listu z potwierdzeniem przyjęcia był większym wyzwaniem niż jakaśtam matura czy CAE. Tym bardziej, że w międzyczasie zmieniłam zdanie co do tego, która uczelnia jest moim preferowanym wyborem i musiałam załatwiać zmianę w centralnym systemie aplikacji oraz na uczelni.
Przyznaję, pierwszy rok nie należał do najłatwiejszych, nie rozumiałam tak z jednej czwartej słów w podręcznikach i nie należałam do najbłyskotliwszych osób na roku czy w kręgu znajomych, przynajmniej na początku. Ale do najgłupszych też nie, odzywałam się podczas prawie każdych zajęć (nie oszukujmy się, zajęcia na dziewiątą rano w piątki po czwartkowych imprezach były koszmarem), a po kilku miesiącach nauczyłam się nawet być złośliwa. Dzisiaj passive-aggressive to moje drugie imię 😉
Prawdą jest jednak, że większości języka nauczyłam się na miejscu. Kursy dały mi solidną podstawę, ale codzienne zajęcia po angielsku, wychodzenie na piwo po angielsku, telewizja po angielsku, współlokatorzy po angielsku nauczyli mnie płynności, pewności siebie i naturalności. Wiesz, że znasz język bardzo dobrze, kiedy bez mrugnięcia okiem potrafisz wciskać kit.
Jak wygląda w praktyce życie codziennie?
Przede wszystkim – udzie nie czyhają na Twoje potknięcia językowe. Może mam jakieś niebywałe szczęście, ale nikt nigdy nie był dla mnie niemiły, bo angielski nie jest moim pierwszym językiem i nie potrafiłam czegoś powiedzieć. Na studiach raz ktoś przy piwie zaśmiał się z tego jak mówię i został mocno skrytykowany przez resztę towarzystwa. Ale może serio mam szczęście.
Myślę, że kluczem do sukcesu jest uzmysłowienie sobie, że tak naprawdę nikogo nie obchodzą nasze drobne błędy i nikt nie będzie nas rozliczał z zastosowania odpowiedniego czasu czy conditionala. Tak, obawiam się, że to prawda. Conditionale nikogo nie obchodzą. No, może na egzaminie z conditionali, ale nie jak sprzedaje Ci kanapkę, albo pyta w barze kto stawia następną kolejkę.
W jakim języku myślę?
Duża część myślenia wiąże się z odczuciami, które nie potrzebują języka ani specjalnej werbalizacji. W pozostałych przypadkach myślę zarówno po polsku jak i po angielsku, kwestia sytuacji. Czasem śnię po angielsku.
Czy na co dzień mówię po angielsku czy trzymam się języka polskiego?
To pytanie jest ciekawe (nie tylko z powodu sposobu sformułowania myśli). Odpowiedź wydaje mi się oczywista, że skoro pracuję w Anglii to mówię po angielsku, a w domu, mieszkając z moim partnerem Polakiem, mówię po polsku. Jest to natomiast kwestia, która bardzo często zastanawia moich znajomych Brytyjczyków. Wielu osobom, które nie słyszały jak mówię po polsku, nie mieści się w głowie, że rozmawiam z nimi cały dzień po angielsku, a potem wchodzę do domu i zmieniam język. Miny szefów i współpracowników, kiedy pierwszy raz rozmawiam przez telefon z klientem, który też mówi po polsku (a tacy zdarzają się coraz częściej) – bezcenne.
Czy uważam, że mam ładny akcent?
Uważam, że mam dni, kiedy nikt nie zastanawia się skąd jestem i dni, kiedy mówię jak najgorszy melepeta i brakuje mi słów. Chciałabym móc powiedzieć, że tych pierwszych jest więcej, ale to jest totalnie nieprzewidywalne.
Umiem za to ładnie naśladować szkocki akcent, kiedy się postaram.
Tyle ode mnie. Jeśli macie jakieś pytania albo marzycie o wyjeździe i macie wątpliwości, piszcie. Postaram się pomóc.
PS Jeśli spodobał Ci się ten wpis, ten o rzeczach, których nie nauczysz się na kursie językowym też może Ci się spodobać.