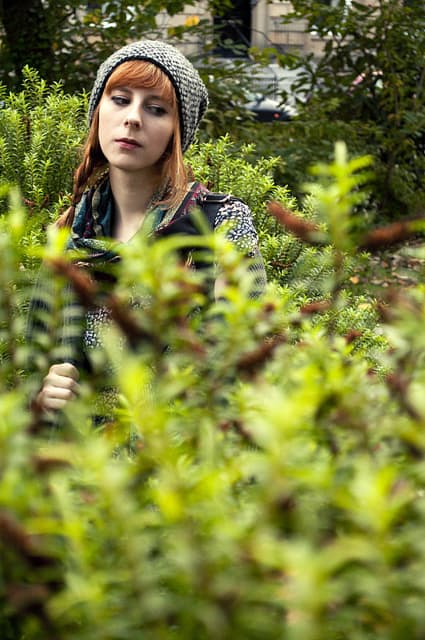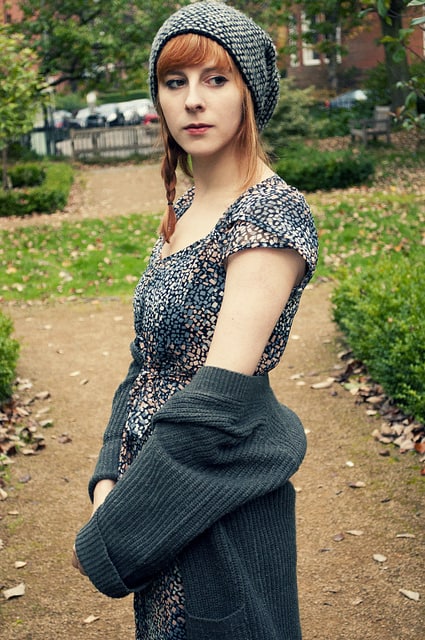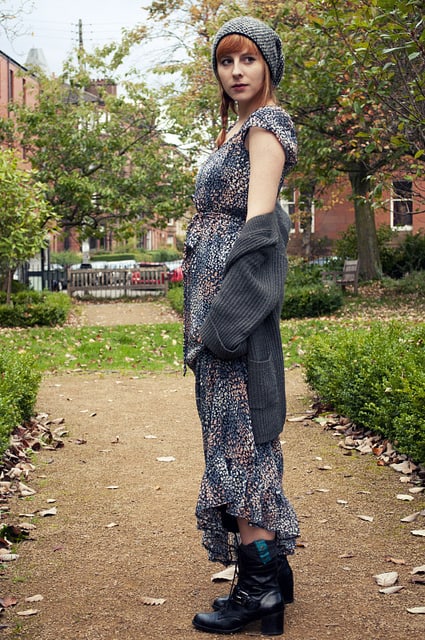 hat – Topshop; cardigan, dress(sale) – Primark;

Pictures by Innes Morrison

Nic mnie ostatnio nie inspiruje, nic mi się nie podoba. Mogę godzinami przeglądać Vogue'a, lookbooki i inne street fashionowe blogi i nic. Żadnego pomysłu.
Ogólnie to klops, kaszana i inna garmażeria.
Miałam założyć do tego futrzany kołnierz, ale śpieszyłam się i zapomniałam zdjąć go z mojej pluszowej żaby. Toteż wyglądam jak totalna sierotka, może nawet być i Marysia.
Naprawdę staram się nawiązać kontakt z tą bardziej stylową sferą mojej osobowości. Po prostu mi nie idzie.

English: Lately I am completely uninspired and I cannot find anything I'd like. I can browse Vogue, lookbook and all these street fashion blogs for hours with no results whatsoever. I have no ideas.
Shit happens, I guess. So it goes.
I wanted to wear y fur collar but I was in a rush and forgot to take it with me. So I look like a total waif. Not in a good, fashionable way.
I am trying very hard to reach that stylish aspect of my consciousness, really. It's just not goint very well.